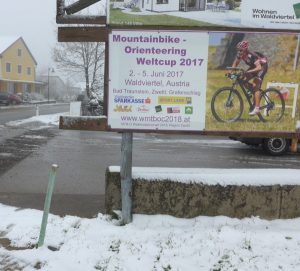 The unexpected snowfall of the past two weeks has mixed up a little bit the preparation for the World Cup . Therefore the last map corrections could not begin until May 1st.
Nevertheless everything is on "track" for the World Cup 2 – 5 June.
Bulletin 4 will be published in mid-May.